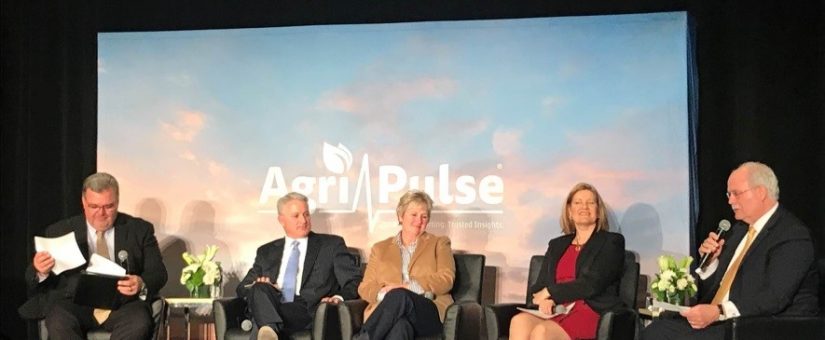 On March 27, 2018
Agri-Pulse, Agriculture and Food Policy, ASTA, Technology, Trade, USDA
Trade and technology were the focus of the 2018 Agri-Pulse Ag and Food Policy Summit March 21 in Washington, D.C. ASTA was pleased to sponsor and participate in the event which brought together leading industry representatives, lawmakers and federal government officials for a full day of presentations and panel discussions on key agriculture policy issues.
ASTA President & CEO Andy LaVigne participated in a panel discussion on the intersection between trade, technology and U.S. productivity. LaVigne discussed the challenges and opportunities the seed industry faces in the global trade arena, and the importance of advancing innovation through science-based policies both at the domestic and international levels. Other key speakers included President Trump's Chief Agricultural Negotiator Gregg Doud, White House Ag Adviser Ray Starling and USDA's Undersecretary of Trade Ted McKinney.