ASTA's Seed Industry Heritage Award 
The purpose of the Heritage Award is to preserve and build history, honor, and recognize individuals who have significantly impacted ASTA and the seed industry and to inspire the next generation of leaders, and instill a sense of pride in the rich history of the seed industry and ASTA.
In the nearly 140 years that ASTA has been in operation, the seed industry has seen tremendous change and growth. So much of the present and future can be understood by looking back. ASTA has been fortunate to serve members who have contributed to the seed trade industry, an industry that affects every living being on the planet, and one that is essential to the health, happiness and economic security of every community. It is important to acknowledge and respect those that have demonstrated their passion and values to grow better seed to produce better crops for a better quality of life.
Learn About the Nomination Process
<! ========= Cool Timeline Free 2.7 =========>
Heritage Awards
Bill Latham, Latham Seeds, Inc.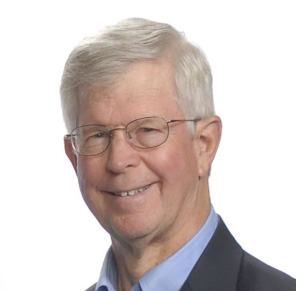 Bill Latham, born in 1941, was raised on a grain and livestock farm in north central Iowa. He is a 1963 graduate of Iowa State University with a degree in agronomy, where he was a member of Alpha Gamma Rho fraternity and initiated into Alpha Zeta agricultural honor society. For several years after college, he served as a sales representative and agronomist for Monsanto Company with territories in Louisiana and eastern Nebraska. After a stint in the U.S. Marin Corp Reserve, Bill came home to the family seed business in 1966 where he became its president. Founded by his father, Willard, in 1947, Latham Seed Company was owned and managed by Bill and his brother Don. Another brother and owner, Tom, left the company to serve as U.S. Congressman in 1994. Bill managed the soybean variety development program, as well as overall management. The company grew to become one of the most successful soybean seed producers and marketers in the upper soybean belt, with a dealer organization in seven North Central states. Bill and his wife Linda have two sons, John, and Christopher. Both, along with John's wife Shannon, are now owners of Latham Hi-Tech Seeds. John and Shannon have..
Read More
Dr. Richard "Dick" Crowder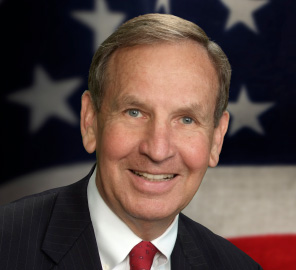 Dick Crowder has spent more than 50 years in senior executive and policy positions in the food and agriculture industry, advancing the interests of farmers, ranchers, and the industries that produce food and fiber. He earned B.S. and M.S. degrees from Virginia Tech and a Ph.D. from Oklahoma State University in Agricultural Economics. Before joining the U.S. Trade Representative office, he served as CEO of the American Seed Trade Association. His 30 plus years of domestic and international private sector experience includes senior management positions in a number of companies throughout the food industry including The Pillsbury Company, Armour-Swift Eckridge, DEKALB Genetics and Wilson & Co. From January 2006 until May 2007, he served as the U.S. Chief Agriculture Negotiator where he was responsible for directing all U.S. agriculture negotiations worldwide including multilateral negotiations in the WTO as well as regional and bilateral negotiations. He served as a senior advisor to the United States Trade Representative from May 2007 until April 2008. He served as Under Secretary International Affairs and Commodity Programs for the United States Department of Agriculture from 1989- 1992. In this role he was responsible for all USDA agencies dealing with international trade and development as well..
Read More
W. Atlee Burpee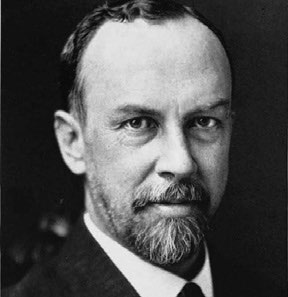 In 1876, W. Atlee Burpee made the decision that would change American gardens forever. Atlee established his own mail-order poultry and livestock company. When his livestock customers told him that they needed a reliable source for quality seed, he obliged. In his second year of business, he reshaped his enterprise in the celebrated seed company we know today. In 1893, he became President of the American Seed Trade Association. Burpee was the first researched based seed company in the United States, offering new varieties of cabbage, carrots, lima beans celery and sweet pepper. In 1894, Atlee brough forward a lettuce that stayed crisper longer, the world-famous Iceberg. While still in his 20's, Atlee was running the world's fastest growing mail order seed company.
Dr. Harry Collins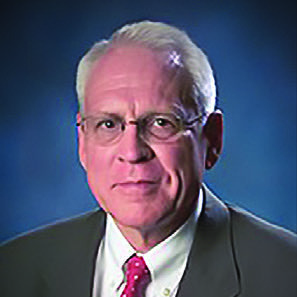 Harry Collins' career began to flourish when he went to work as a Soybean Breeder for Delta and Pine Land Company (D&PL) in Scott, MS in 1974. He participated in the development and release of many southern soybean varieties, most notably. "Deltapine 105", which was a widely grown group 5 variety for nearly 10 years. He was responsible for research associated with cotton, soybeans. sorghum and corn, including the then revolutionary development of cotton and soybean varieties with transgenic technology. Dr. Collins never shied away from controversy, and proudly represented the technology that many called "The Terminator.'' His steadfast allegiance to scientific advancement, devotion to agriculture and good humor held him in good stead even as the nickname was applied directly to him upon occasion. Friends at the company and throughout the industry fondly called him "The Sheriff" for his dedication to intellectual property and active protection of proprietary seed. He was President of the National Council of Commercial Plant Breeders (NCCPB) from 1986-1987 and served on the Board of Directors from 1981-1983. He also served as Chairman of the Board of the American Seed Trade Associations in 2006-2007.
Dr. Owen Newlin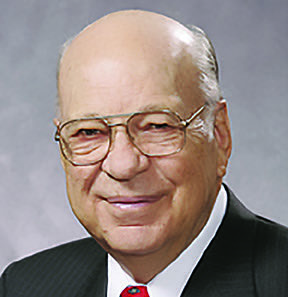 One of Owen Newlin's most important contributions to the seed industry was his decision in 1971 as President of the Central Division of Pioneer, to substantially increase the planned production of hybrid number 3780 very early in its introduction. He and his team convinced the company to make an enormous jump from 10,000 bags to 500,000 bags in one year. Newlin believed so strongly in theperformance of the product that he was willing to take the risk, and it paid off. Pioneer sold over 20 million bags of hybrid 3780 over its 17-year period allowing the company to dramatically increase its market share for many years. It was an achievement that was realized because research, production, sales, and distribution all worked effectively as a team. Newlin was a long-time board member of the American Seed Research Foundation serving as president in 1982-84. He was also chair of the Corn and Sorghum Division of the American Seed Trade Association (ASTA) in 1975-76, Past Chair of the Subcommittee for ASTA Strategic and Allied Sponsors and served as president of ASTA from 1985-86. Hewas named an honorary member of ASTA in 1991 and received the first and only Lifetime Industry Achievement Award from..
Read More
Norman Borlaug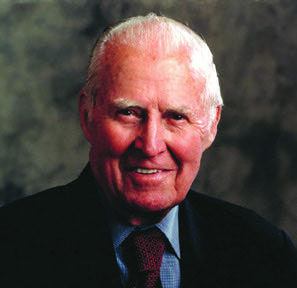 Norman Borlaug's obituary read "… he taught the world to feed itself." Borlaug is credited with saving hundreds of millions to as many as a billion lives from starvation. Awarded the Nobel Peace Prize in 1970 for his work on the world's food supply, Borlaug is known the world over for his highly successful wheat breeding and wheat research programs in Mexico. He created the World Food Prize in 1986 to recognize the achievements of individuals who have advanced human development by improving the quality, quantity or availability of food in the world. Borlaug championed an adequate food supply for improving food production to feed an ever-growing world population.
Jerry Peterson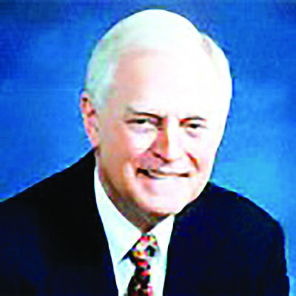 At age 15, Jerry Peterson joined the family seed business, working with his father and brothers Roy and Larry. Over a distinguished 50-year career, Jerry served as President of Peterson Seed Co. in Shakopee, MN,including a 13-year affiliation with Pioneer Hi-Bred International. He was President of the American Seed Trade Association in 1989 and Western Seed Trade Association and was very active in the Minnesota Crop Improvement Association, as well as other international associations. He was admired as an outstanding seedsman and a pure gentleman. He was always at ease with those who stood among his friends and even strangers. He often was the first one to extend a hand of fellowship and make people feel welcome in his presence. In May 1990 Jerry Peterson provided testimony to amend the 1970 Plant Variety Protection Act to preclude further abuse of the "Save Seed Exemption."