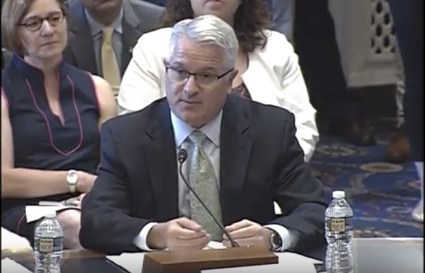 Since our last issue of PoliSEEDS, things have begun to move more quickly on the Farm Bill front. While the existing bill does not expire until September 2018, both the House and Senate are hard at work crafting the next Farm Bill. Since May, the Senate has held four hearings covering seven of the Farm Bill's twelve titles. The Senate Agriculture Committee anticipates they will begin crafting legislative text in the fall, with hopes of moving the bill as quickly as possible once it is completed. Chairman Pat Roberts (R-KS) has been quoted saying his version of the Farm Bill will likely see the Senate floor in 2018.
On the House side, committee staff are using their August recess to craft the House version of the Farm Bill. Chairman Mike Conaway is firm in his commitment to have a bill finished by the fall and ready to move as soon as leadership grants him time on the House floor in late 2017 or early 2018. In July, ASTA CEO Andy LaVigne testified on behalf of the seed industry regarding plant breeding innovation and specialty crops in the next Farm Bill. You can read his testimony here and watch a video of the hearing here (video begins at the start of testimony).
ASTA's priorities for the 2018 Farm Bill were outlined by Jane DeMarchi and Virginia Houston at the ASTA Annual Meeting in June. Out of 12 different Farm Bill titles, ASTA has policy priorities in seven of those titles: Commodities, Conservation, Trade, Research, Horticulture, Crop Insurance and Miscellaneous. Click here for ASTA's Farm Bill one pager, which outlines the association's policy priorities.