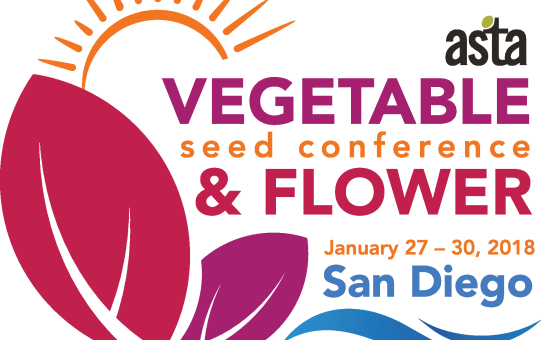 Did you attend ASTA's 57th Vegetable and Flower Seed Conference last month in San Diego? If so, we want to hear from you!
Please share your feedback through our short post-event SURVEY. As an extra thank you, ASTA will select three survey respondents to win a FREE registration to next year's conference in Orlando, Florida!
We were proud to convene 969 total participants from 36 countries for this global event! Conference photos are available for download on our flickr page. Also, in case you missed it (or want to watch it again!), the Opening General Session video is now available on our proceeding page. This popular session covered innovation in agricultural production techniques, such as vertical farming, new advancements in mechanization and block chain and the produce industry – with guest speakers from Golden Sun Marketing, Ramsay Highlander, Urban Produce, Ripe.io and more.