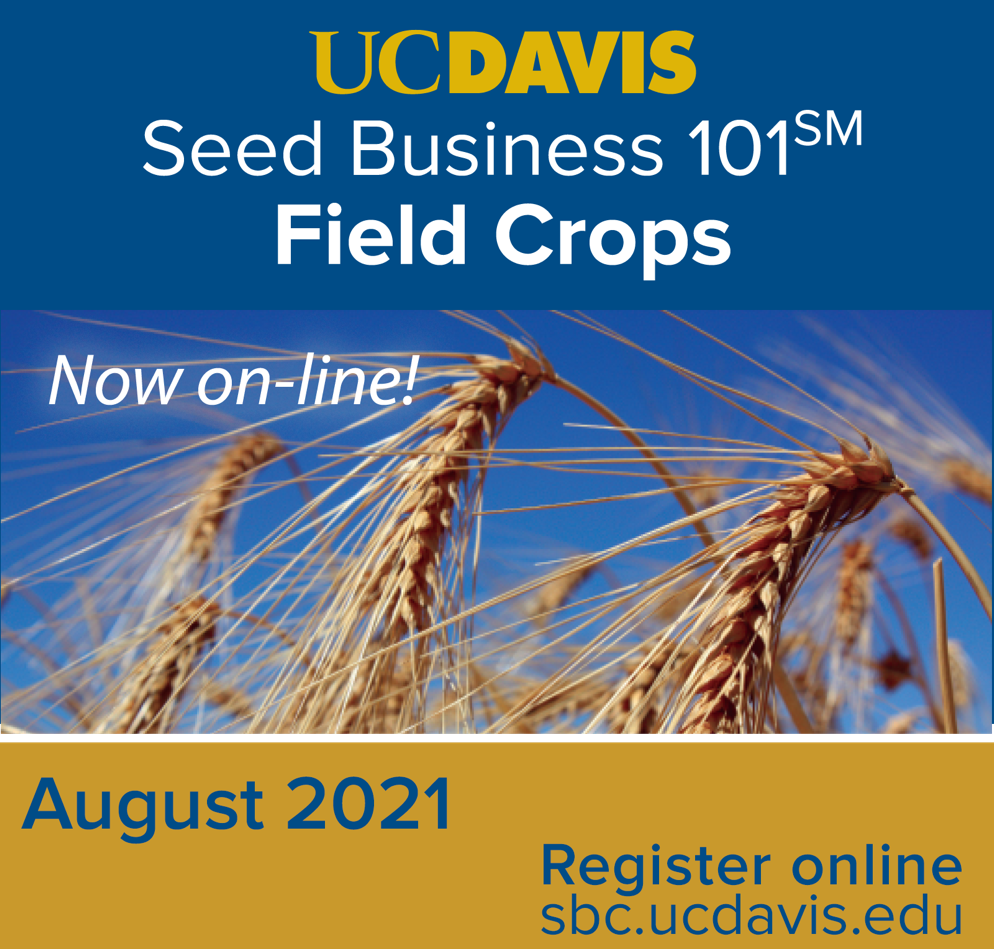 Registration is now open for UC Davis' Seed Business 101! The course is offered over eight half-days in August.
The goal of Seed Business 101 is to enhance each participant's career performance and help them avoid costly mistakes. The course is designed to focus on the optimum operations of the five major functional areas of a seed company, offering participants a broad understanding of the major aspects of a seed company's operations and a cross-departmental knowledge of best practices for profitability.
For more information, including specific dates and hours, and to register, visit the course webpage.