On March 11, 2021
American Seed Trade Association, ASTA, Management Academy, Management Micro-Course Series, Micro-Course, Purdue, Purdue University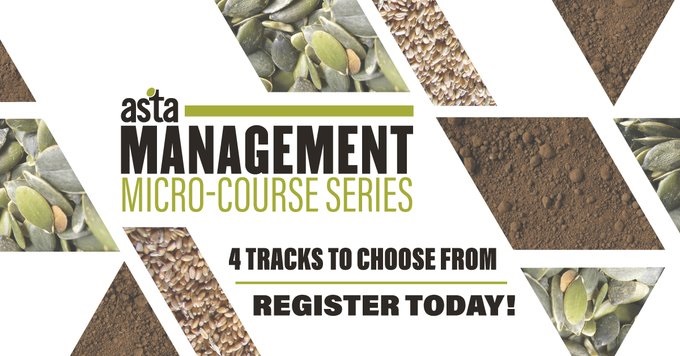 Purdue University's Center for Food and Agricultural Business is hosting the ASTA Management Micro-Course Series throughout March and April. The series features short, live, interactive online sessions for food and agribusiness professionals.
The new series offers development tracks in the following areas: Leadership and Development; Business Strategy; Sales and Marketing; and Financial Management. Participants may select the development track that is right for them, or register for multiple tracks at a discounted rate.
For more information and to register, visit the series webpage.