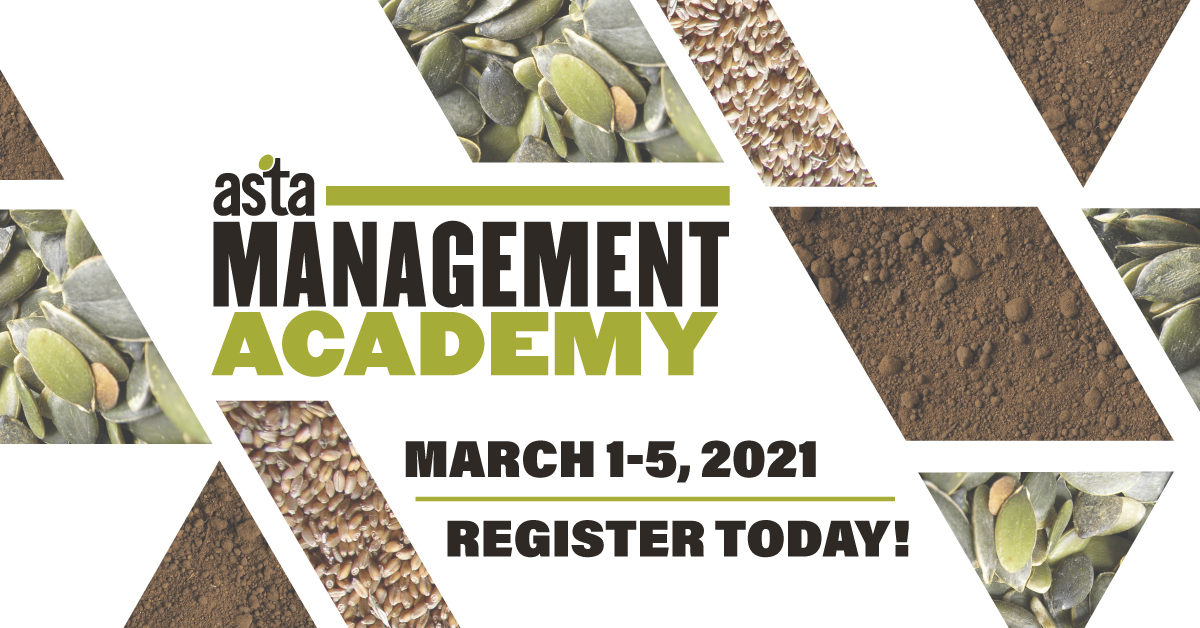 Mark your calendar for the 2021 ASTA Management Academy, March 1-5, 2021 in West Lafayette, Indiana! Designed for both experienced decision makers and those new to the industry, participants will take a deep dive into the practical application of general management concepts vital to the long-term success of seed firms.
During the academy, participants will discuss the changing agribusiness environment and implications for the seed industry, explore marketing strategies, learn to leverage your organization's competitive advantage and identify and apply financial management tools. In addition, they will learn to better understand key leadership tool that add value to organizations and aid employees in achieving higher levels of performance.
Over 1,340 participants representing more than 300 firms worldwide have completed the ASTA Management Academy. Learn more or register now to broaden your general management abilities and take an in-depth look at current issues critical to the seed industry.