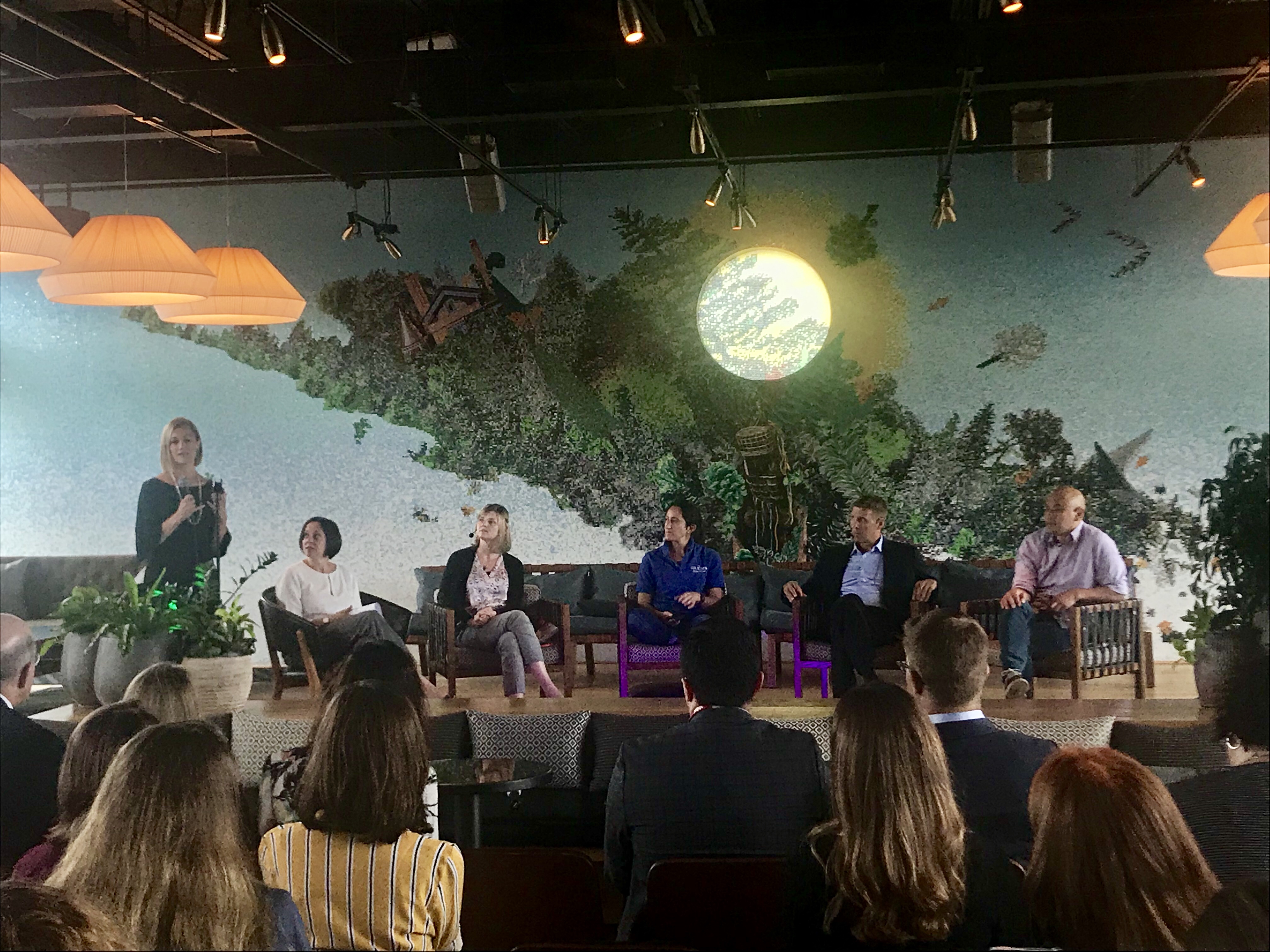 ASTA VP of Strategic Communications Bethany Shively kicks off the "Saving Food, Fighting Waste" panel discussion at the Eaton Hotel in Washington, D.C.
On June 23, Innovature – a joint initiative of ASTA and BIO – convened a dialogue in Washington, D.C. with grocers, restaurateurs and scientific innovators committed to tackling the issue of food waste and its impact on the environment. Panelists at the "Saving Food, Fighting Food Waste" forum included: Doug Cole, Senior Manager of Marketing and Biotech Affairs at Simplot Plant Sciences; Tim Ma, owner and executive chef of American Son, the flagship restaurant of the Eaton Hotel in Washington, D.C.; Monica McBride, Manager of Food Loss & Waste at World Wildlife Fund; and Danielle Vogel, the founder of Glen's Garden Market, a D.C.-based sustainability-focused food business.
The standing-room-only crowd of attendees represented a broad mix of stakeholders from the agricultural industry, food companies, foreign embassies, lobbying and advocacy groups, news media outlets, NGOs and nonprofits, policymakers, and trade associations. Read about the conversation at Innovature.