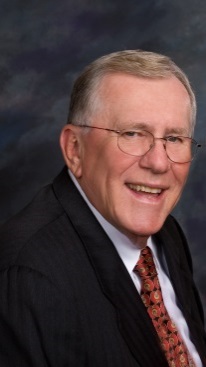 It is with great sorrow that we announce the passing of Wendell Howard on March 15, 2019.
Howard graduated from Texas Tech University in 1961. His career in the seed industry began with R. C. Young Seed Co. in 1960 and continued with Richardson Seed, Inc. from 1990-2010. In 2010, he began working at Warner Seed, Inc. During his career, he held a number of volunteer leadership positions with the industry including serving as President of the Texas Seed Trade Association, the Southern Seed Association, and the Western Seed Association.
In June 2018, Howard was awarded ASTA's Honorary Lifetime Membership award and in January 2019 was awarded the Southern Seedsmen Association's Lifetime Achievement Award.
A tribute of Wendell Howard's life may be found here, where you may leave memories and expressions of sympathy for his family. In lieu of flowers, the family would appreciate any contributions to be given to the charity of your choice for prostate cancer and/or MS (multiple sclerosis) in his memory.
Wendell's memorial service will be held Thursday, March 21 at 12 p.m. CST. The service will be webcast. To view the webcast, click here and then click on the webcast icon.