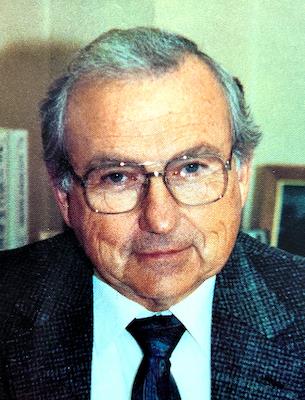 It is with deep sadness that we announce the passing of Kenneth Bratney on September 27, 2020.
Bratney graduated from the University of Iowa in 1948 with a degree in Civil Engineering. In 1964, he decided to use his sales and engineering skills to create a business of his own and started the Ken Bratney Company. During the seed corn and soybean facilities construction boom of the late 1960s and 1970, he merged with other compatible companies to expand the business' capabilities, including construction services. The business continued to prosper, encompassing the needs of most agricultural crops throughout the U.S., Europe and South America.
Bratney is survived by five grown children, Lynn, Paul (Anna), Bill (Joni), Barbara Flaherty, and Bruce (Sylvia), ten grandchildren, and 14 great grandchildren. In lieu of flowers, the family asks that memorial contributions in Ken's name be directed to Hope Ministries of Des Moines.
View the obituary here.