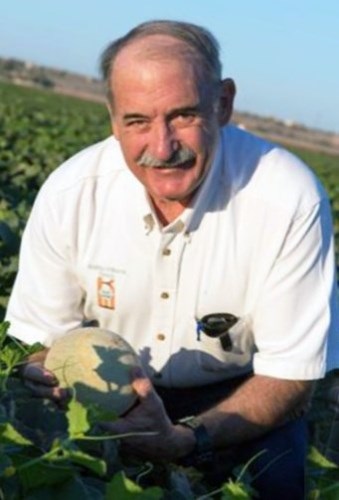 It is with a heavy heart that we announce the passing of Kelly Keithly, Keithly-Williams Seeds and past ASTA Chair, on September 20.
Kelly attended the University of Arizona in Tucson where he met and then married Cheryl Marie Higgins in 1965. He received his bachelor's degree and went on to serve honorably in the U.S. Navy.
In 1981, Kelly established Keithly-Willliams Seeds, a vegetable seed distribution operation which has become recognized as one of the largest in the world. In the 1980's, he pioneered the advancement of hybrid seeds and what we now know as the standard vegetable seed distribution model in North America.
Kelly is survived by his wife of 56 years, Cheryl; his children, Kirin (Pat) Cooley of Yuma, AZ; Karla (Jason) Auringer of Wentzville, MO; Ernie (Erica) Keithly of Spring Hills, TN and SueAnn (Jimmy) Harbolt of Yuma, AZ; 13 grandchildren and 5 great-grandchildren.
For more on Kelly Keithly, view the full obituary here.