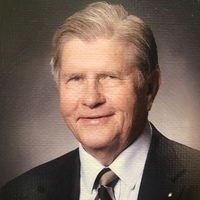 It is with deep sadness that we announce the passing of Jeane Lee Browning, Browning Seed, Inc., on September 29.
Jeane graduated from Baylor University in 1954. After graduation, he went on to begin farming with his father and began the Browning Onion and Potato Company. Jeane also established Browning Seed Company, where his sons continue the family business.
He is survived by his loving wife of 64 years, Barbara, his 4 children and their spouses, 10 grandchildren, 6 great-grandchildren, and many nieces, nephews and cousins.
For more on Jeane Browning, view the full obituary here.