On February 24, 2021
American Seed Trade Association, ASTA, Deputy Secretary of Agriculture, Dr. Jewel Bronaugh, Seed Industry, United States Department of Agriculture, USDA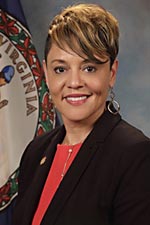 ASTA joined more than 60 leading agricultural associations in signing a letter to the Senate Committee on Agriculture, Nutrition and Forestry strongly supporting the nomination of Jewel Bronaugh, PhD as Deputy Secretary of Agriculture. Bronaugh currently serves as the 16th Commissioner of the Virginia Department of Agriculture and Consumer Services.
For more information and to read the letter, click here.