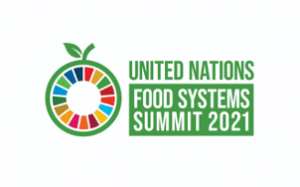 The United Nations (UN) will convene a Food Systems Summit in September 2021 to spur action on delivering progress on the 17 Sustainable Development Goals. In preparation for the Summit, the UN is soliciting input on transformative solutions that would address five action tracks:
Ensure access to safe and nutritious food for all;
Shift to sustainable consumption patterns;
Boost nature-positive production;
Advance equitable livelihoods; and
Build resilience to vulnerabilities, shocks and stresses.
ASTA is actively engaged in USDA's U.S. National Food Systems Dialogues and is participating in a coalition of over 40 agricultural entities developing materials to support key priorities leading up to the UN Summit. ASTA is encouraging strong U.S. leadership at the Summit and is advocating for inclusive solutions that prioritize science-based innovation and that recognize modern agriculture practices as key contributors to sustainable food systems. More information about the UN Food Systems Summit can be found here. For more information about the U.S. National Food Systems Dialogue, click here.