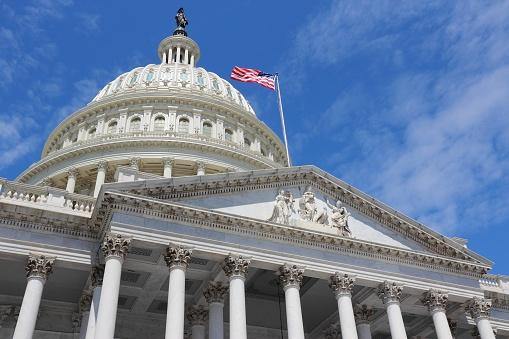 The 116th Congress was formally sworn into office on January 3, 2019. Breaking from tradition, the Republicans picked up seats in the Senate. Traditionally, the sitting President's party loses Senate seats in a midterm election. Republicans flipped seats from incumbent Democrats in Indiana, Missouri, North Dakota and Florida.
The Senate Agriculture Committee will look slightly different on both sides of the aisle. Committee members Heidi Heitkamp (D-ND) and Joe Donnnelly (D-IN) both lost their races, and as the Senate Republicans picked up more seats, only one new Democrat will be joining the Agriculture Committee to replace them – Senator Dick Durbin (D-IL), who served on the House Agriculture Committee before his election to the Senate. On the Republican side, Steve Daines (R-MT) has chosen to leave Agriculture to join the Finance Committee, which oversees international trade. He will be replaced by freshman Senator Mike Braun (R-IN).
The new House majority looks drastically different than it has for the past two years. Republicans and Democrats flipped their numbers almost perfectly – in the previous Congress, Republicans held a 236-196 majority with 3 vacant seats. In the new Congress, Democrats hold a 235-199 majority (one House seat, the 9th district of North Carolina, has yet to be filled).
While House committee assignments have yet to be announced, we do know that Collin Peterson (MN-7) will take the reins again as Chair of the House Agriculture Committee, where he served as Ranking Member in the previous Congress and Chair from 2007-2011. Former Chairman Mike Conaway (TX-11) will serve as the Committee's Ranking Member. ASTA looks forward to working with this new Congress and taking the opportunity to tell the seed industry story with these new players. To help us do that, mark your calendars for Storm the Hill 2019 which will be held on April 3.