On August 30, 2018
farmers, FNS, MAP, MFP, Tariffs, Trade, USDA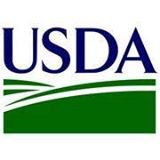 On August 27, USDA provided details on an assistance package for farmers impacted by tariffs and other trade disruptions. The three components of the trade aid package, outlined below, include: payments to commodity farmers; purchases for food distribution programs; and funding for market development activities. Read USDA's announcement here.
The Market Facilitation Program (MFP) provides payments to corn, cotton, sorghum, soybean and wheat producers based on their 2018 crop yields. Payments vary from $0.01 per bushel for corn, to $1.65 per bushel for soybeans. Dairy and pork are also included in the program. Several commodity groups have stated that the offsets do not cover the price losses created by recent trade difficulties.
The Food Purchase and Distribution Program will make approximately $1.2 billion in purchases of food and commodities for distribution through USDA's Food and Nutrition Services (FNS) programs. The targeted commodities – generally not part of the Market Facilitation Program – include specialty crops, rice, sweet corn, beans and potatoes. The products will be purchased in four phases, and vendors will need to be approved by USDA.
The Agricultural Trade Promotion Program, to be modeled on the current MAP and FMD programs, will provide $200 million divided into multi-year grants to USDA cooperators to expand markets. Applications for a range of activities are due on November 2, 2018, with funding to be distributed in early 2019.