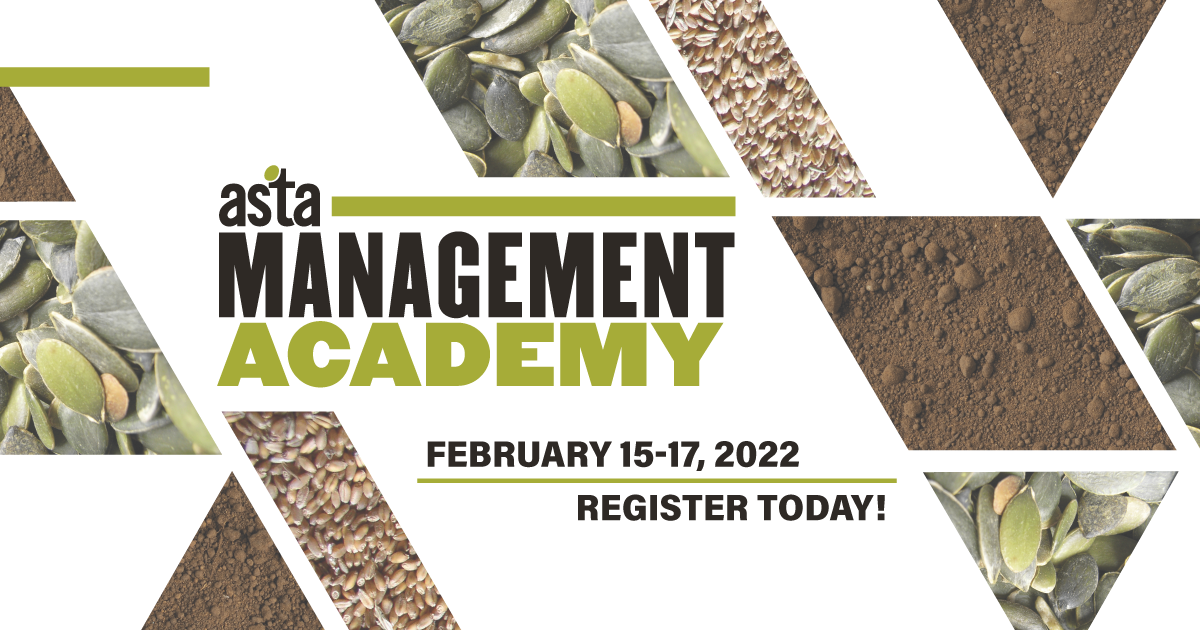 Mark your calendar for the 2022 ASTA Management Academy February 15-17 in West Lafayette, IN, featuring a new delivery model! In 2022, the academy will be delivered through a blended model approach including online and in-person aspects. Two weeks prior to the academy, participants will receive access to pre-recorded videos overviewing key concepts to be discussed during the live sessions. February 15-17, participants will gather on Purdue University's campus to put the concepts and tools introduced in the videos to use through group discussions and activities.
The ASTA Management Academy will take partcipants on a deep dive into the practical application of general management concepts vital to the long-term success of seed firms. During the academy, participants will discuss the changing agribusiness environment and implications for the seed industry, explore marketing strategies, identify and apply financial management tools, learn to better understand key leadership tools that add value to your organization and aid employees in achieving higher levels of performance, and more.
Designed for both experienced decision makers and those new to the industry, this academy is beneficial for all levels of responsibility and segments of the seed business. Today, over 1,340 participants representing more than 300 firms worldwide have completed the ASTA Management Academy. Learn more and register here!