On December 11, 2020
American Seed Trade Association, ASTA, ASTA Management Academy, Center for Food and Agricultural Business, Management Academy, Purdue, Purdue University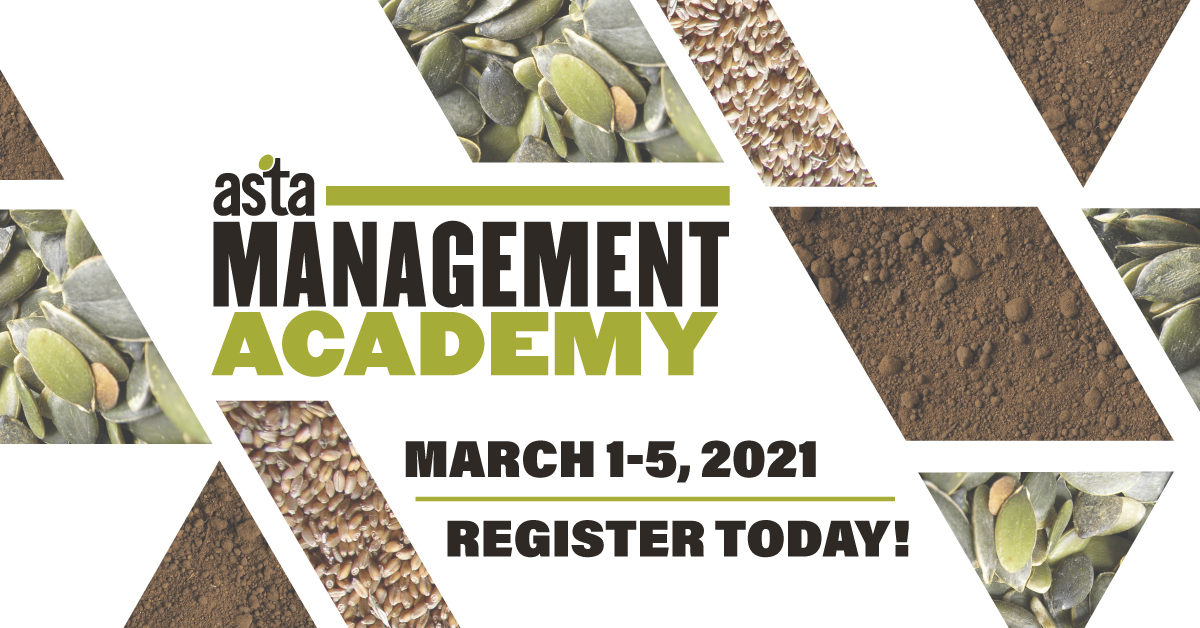 Purdue University's Center for Food and Agricultural Business has announced the 2021 ASTA Management Academy, March 1-5, 2021, is going virtual. Designed for both experienced decision makers and those new to the industry, participants will take a deep dive into the practical application of general management concepts vital to the long-term success of seed firms.
Learn more or register now to broaden your general management abilities and take an in-depth look at current issues critical to the seed industry.