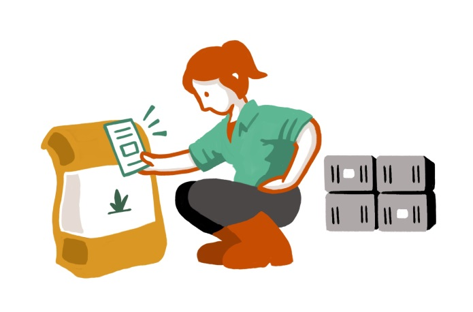 As planting season begins across the country, join ASTA in continuing to remind farmers, applicators, and anyone handling treated seed about the importance of following proper guidelines at every step of the process – including treating, handling, transporting, planting and disposal.
Seed treatments help protect the developing seed during its most vulnerable time – at planting and germination. Their highly targeted, precise application means less impact on the surrounding environment. This is one of the many valuable and innovative tools that enable America's farmers to be more productive, while using resources more efficiently and protecting their investment in seed.
To join the conversation about seed treatment stewardship, follow @Better_Seed on Twitter and Facebook and share posts using #Plant21. A variety of educational resources, including the Guide to Seed Treatment Stewarship, handouts, FAQs and videos, are available for download at seed-treatment-guide.com. Also, listen for ASTA's PSA running on farm broadcasting networks over the next few weeks.
The Guide to Seed Treatment Stewardship is a partnership between ASTA and CropLife America, with support from: Agricultural Retailers Association, American Farm Bureau Federation, American Soybean Association, National Corn Growers Association, National Cotton Council, National Association of Wheat Growers, and National Association of State Departments of Agriculture. Additional resources can be found at www.growingmatters.org.