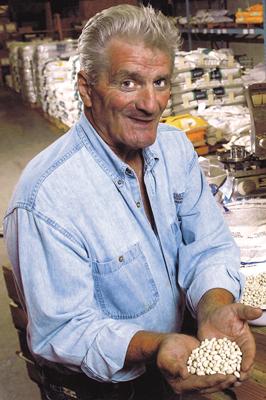 John Gale
8/8/1934 – 4/23/2017John Gale of Stokes Seeds passed away peacefully Sunday April 23, 2017. John was the fourth generation owner of Stokes Seeds, a company that traces its roots back to 1881. He was Past President of All-America Selections, a vegetable judge for many years, and recipient of the All-America Selections Medallion of Honor in 1997. A true vegetable and flower seedsman, his knowledge of varieties was legendary, and he had a critical eye for great new products.
Stokes Seeds remains in the Gale family for a fifth generation of family ownership.
---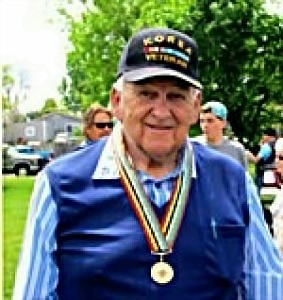 Lloyd Seekamp
6/7/1931 – 4/27/2017
Lloyd Seekamp, 85, of Greeley, Colorado passed away with his family by his side on April 27, 2017. The eldest of 14 children, he was born on his family dairy farm near Norwalk, Wisconsin on June 7, 1931 to Ogden Carl and Marie (Stender) Seekamp.
Lloyd was a proud member of the U.S. Marines from 1951 to 1958, serving his country in Japan and Beirut , Lebanon. He started multiple seed businesses including Seekamp Seed Company which he eventually sold in 1999. Lloyd retired in 2015, after 50 plus years in the seed industry.
Lloyd is survived by his wife of 60 years, Zola Ann Estep; children, Rusty (Dee) Seekamp, and Kathy (Tim) Petersen; grandchildren, Jeremy, Trevar and Katie Ann Petersen; eight siblings; and numerous nieces and nephews. Condolences may be sent to www.ncccremation.com.