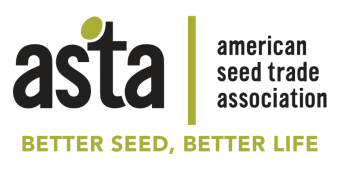 ASTA is seeking nominees for its Seed Ambassador Leadership Team (SALT)! The SALT team is a diverse network of ASTA members who actively engage, promote, and support the seed industry with a unified voice. ASTA provides members of this exclusive team with free training and ongoing support to help them become everyday seed ambassadors. The next full-day training workshop will be held on February 1 in Orlando, in conjunction with ASTA's Vegetable & Flower Seed Conference.
If you and/or one of your colleagues is interested in joining the team, please email Kaity Carpenter for more information.
Training workshops feature expert speakers providing interactive training in areas such as: answering tough questions, best practices for media interviews, social media strategy, communications styles, and how to be an effective every-day ambassador for the industry. After the training, ASTA will provide ambassadors with ongoing support through access to turn-key communications resources, including monthly social media calendars, template presentations, FAQs, and continuing education webinars, to help them become more effective seed ambassadors in their local communities and online networks. There is no set time commitment, other than attending the in-person training workshop. We simply ask that you are willing to engage in the conversation online and in your communities about seed and agriculture, and the critical role it plays in our lives. ASTA will give you all the resources you need for success.