On May 28, 2020
American Seed Trade Association, ASTA, Economic Outlook, Field Crops, PLDC, PLDC Virtual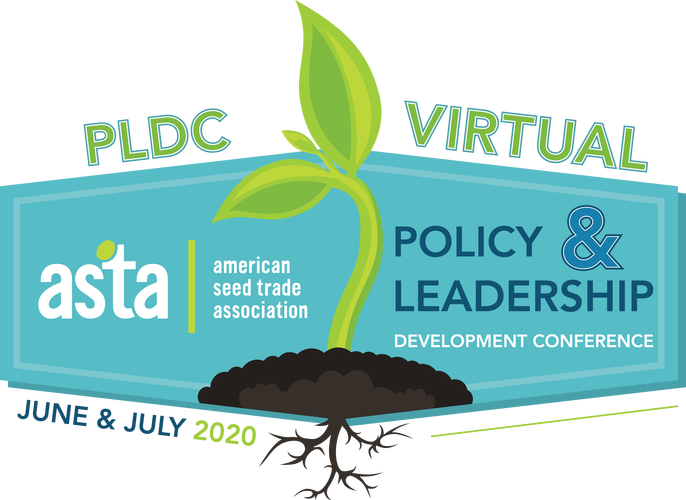 ASTA held the first webinar of its "PLDC Virtual" summer series on May 19 with a session on the economic outlook for the seed industry, focusing on field crops. The well-attended and highly-rated session featured John Newton, Chief Economist of the American Farm Bureau Federation, and Seth Meyer from the University of Missouri's Food and Agricultural Policy Research Institute. Providing an abundance of fresh data, including incorporating new information that was simultaneously being announced from the White House, the speakers offered a realistic, if somewhat bleak, view of the economic impacts of COVID-19 on agriculture. A recording of the session is now available in ASTA's Past Meetings archive in the members only portal of the website.
Offered free to all ASTA members, the "PLDC Virtual" continues June 2 with a second economic outlook session, this time focused on produce markets. "PLDC Virtual" is ASTA's first online event, offered in place of the association's Policy & Leadership Development Conference (PLDC) live event that was cancelled due to the COVID-19 pandemic. Registration continues throughout the summer of 2020 for a series of sessions including hemp seed, moving seed globally, innovation in plant breeding, and much more. Register today!