North American Free Trade Agreement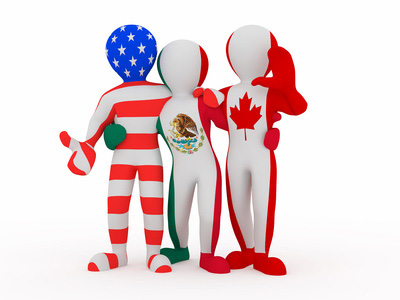 Renegotiations of the 23-year old North American Free Trade Agreement (NAFTA) officially started on August 16, with the first of seven planned negotiating rounds taking place in Washington, D.C. The seven rounds are expected to progress quickly, with a targeted completion date of December 2017.
ASTA is following three seed-specific issues: intellectual property rights (IPR); phytosanitary measures; and regulatory cooperation between the three countries. ASTA expects the IPR negotiations will result in the inclusion of a provision that requires the adoption of UPOV 1991 — like every free trade agreement since NAFTA. While language has not been shared publicly, all three countries are in alignment that a chapter should be included on regulatory cooperation. ASTA is keeping a particularly close eye on the phytosanitary section; while the U.S and Mexico have already drafted language, Canada has not.
All three countries have a deadline of early October to submit draft text for the agreement. ASTA is closely following the process and providing feedback to the administration when appropriate.
Korea Free Trade Agreement
On Monday, September 4, ASTA joined a group of nearly 15 leading agriculture organizations in urging President Trump to keep the U.S. in the Korea Free Trade Agreement. In a joint letter, the groups recognized the need to improve and update this and other trade agreements; however, they cautioned the President not to abandon existing deals, but to instead use them as the basis for improvement.
"For agriculture we have a great deal of ongoing commerce to protect and build upon, much of which is woven into existing agreements," stated the groups. "We stand ready to provide any and all assistance to you and your team in these renegotiation efforts.  We also sincerely thank you for all you've done already in your short tenure as President to improve much of the regulatory, finance, and business environment for U.S. agriculture."