On February 9, 2021
American Seed Trade Association, ASTA, ASTA Management Academy, ASTA Management Micro-Course Series, Micro Courses, Purdue, Purdue University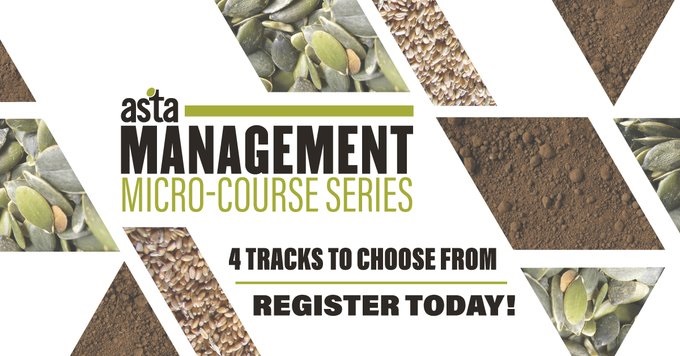 In light of the ongoing pandemic, the traditional in-person ASTA Management Academy will not be offered in 2021. Instead, a virtual micro-course series will be offered, focusing on the practical application of general management concepts specific to the seed industry.
Micro-courses are short, live and interactive online sessions that provide participants with access to engaging content, tools immediately applicable to their work and the opportunity to engage with fellow participants and faculty.
This year, registrants can customize their experience by choosing the development track (or tracks) that is right for them. Each track includes two micro-courses where participants will hear from outstanding faculty and receive a top-quality online learning experience. To ensure a high level of interaction with faculty, interested participants should register at least one week prior to their selected development track as spots are limited. For more information on the available tracks and to register, visit the series webpage. For questions, contact Emily Hoeing at hoeinge@purdue.edu or (765) 496-3099.