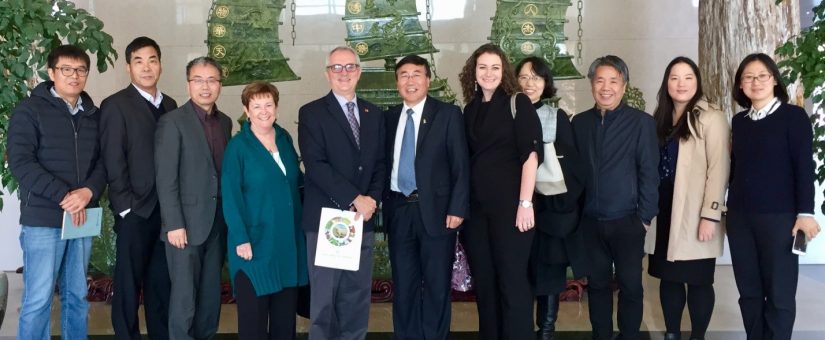 On November 14, 2017
ASTA, China, Delegation
An ASTA delegation visited China from October 30-November 3 for meetings with key government and seed industry stakeholders.
Meetings included an introduction to new leadership at the China National Seed Trade Association (CNSTA) and a planning session with CNSTA and CropLife China for a joint Plant Breeding Innovation workshop to be held in China on December 13 and 14. In addition, the group met with the Chinese Academy of Agricultural Sciences (CAAS) to discuss potential collaboration opportunities for the future and participated in a briefing with USDA Foreign Agriculture Service staff at the U.S. Embassy in China.