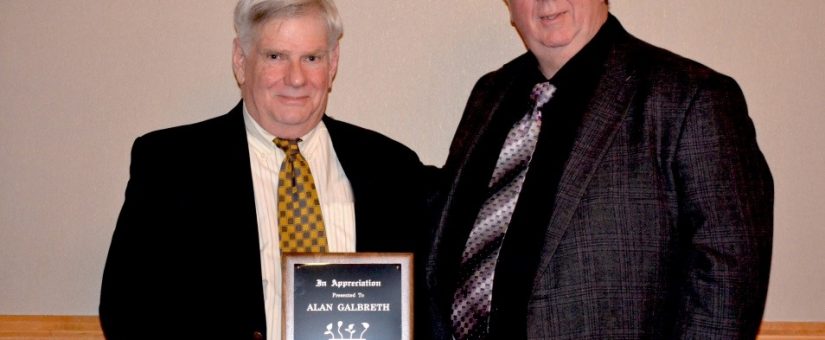 On February 28, 2018
Alan Galbreth, ICIA, Indiana Crop Improvement Association, Indiana Seed Trade Association
Indiana Crop Improvement Association (ICIA) CEO Alan Galbreth was recently honored with the Indiana Seed Trade Association Distinguished Service Award. Galbreth was recognized during a special ceremony at the 2018 Corn Belt Seed Conference held in Indianapolis, Indiana, February 6-8.
Galbreth has spent his entire 42-year career in the seed industry working for ICIA. He began his ICIA career in 1975 upon graduation from Purdue University hiring in as a Seed Certification field inspector and laboratory technician. He assumed further responsibility in 1978 as lab supervisor, and then becoming the Associate Director in 1985. In 2011, Alan was appointed the Chief Executive Officer of ICIA where he continues to serve the industry today. Alan serves as an APHIS accredited auditor for the National Seed Health System program and is the ASTA representative to OECD Seed Schemes. He serves on various committees, including Immediate Past President of AOSCA and serves as project leader for Procedures for OECD Accreditation Program for Seed Certification in the United States.
Congratulations to Alan on this well-deserved recognition!